Why Water-Efficient Washing Machines Are Critical for Laundromats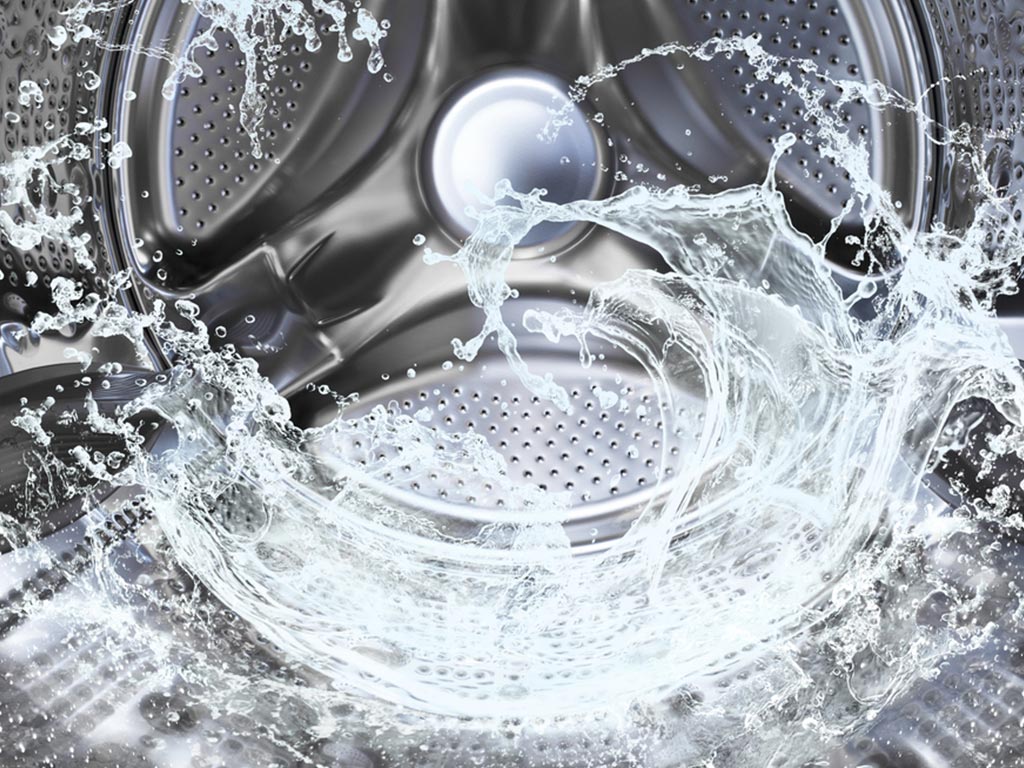 Opening a laundromat is a sound business investment – recession-proof and flexible, with low barriers to entry while providing a work-life balance that most small business startups cannot offer. However, for the long-term success of your laundromat, it is important to make smart business decisions that will benefit you in the long run.
Selecting the right commercial laundry equipment for your business is essential: it will affect not only the customer experience and appearance of your laundromat, but will also have a significant impact on its profitability.
Whether you are starting a new laundromat or upgrading an existing location, choosing the correct equipment mix can be a challenge. Several factors can influence this decision: appearance, capacity, longevity. It is critical to ensure one thing; that the washing machines you select are water-efficient.
Why are water-efficient washing machines critical for laundromats?
Cost of Utilities
Utilities are one of the largest variable costs that a laundromat incurs, so managing water usage can have a significant effect on water bills – and the money that you don't spend on water can be added directly to your bottom line. A commercial machine purpose-built for water efficiency can reduce water usage by up to 60%¹, representing substantial savings and cost improvement for you.
Machines that use less water use less energy, because there is less energy required to heat the water. This leads to lower expenses in other areas, including savings on gas and electricity.
Environmental Impact
Using water-efficient washing machines is good for the environment, using fewer resources and improving the environmental impact of your business as a whole. It can also benefit your position in the marketplace, appealing to a greener, environmentally-conscious customer base.
A survey found that 88% of consumers are looking for sustainable, environmentally-friendly solutions and that this influences their buying decisions.² Outfitting your location with water-efficient water machines as part of your laundry systems not only improves the environmental impact of your business, but it also gives you access to a group of customers who may be converted from a less-green competitor.
You may also be able to lure potential customers away from their home laundry machines by advertising the environmental benefits of using a laundromat. For example, not only do water-efficient commercial machines use less water per load than residential machines, but also high-capacity machines mean that fewer loads need to be processed. This may appeal to a green consumer with access to laundry facilities at home.
Other Things to Consider
Be sure to look for automatic load sensing. A washing machine with automatic sensing will automatically weigh and measure every load individually, and use only the necessary amount of water, eliminating excess usage on each load that is processed. Watch our video below to learn more about automatic load sensing.
Look for high speed extraction for efficient drying. One thing that may not be apparent to people outside the laundry industry is how intertwined the different steps in the process are. Water extraction begins in the washer during the spin cycle, which in turn reduces the drying cycle significantly. Read more about our Electrolux 450 G-Force Soft-Mount Washers.
As a laundromat owner, there are a lot of priorities that must be balanced out. Finding the right location, customer service, marketing and promotions, equipment selection and maintenance – there are a lot of things to think about. However, one task that owners should prioritize is selecting the right equipment, and ensuring that the equipment you select is energy and water-efficient. This is not only a good choice for the environment, but it can also help you to control costs, and even attract new customers.
Laundrylux is a family-owned company with more than 60 years of experience helping laundromats plan their best road to success. As a full-service partner, Laundrylux can support you at every stage of small business ownership: from location to financing, equipment, and ongoing management and marketing support. Let Laundrylux's extensive experience and proven track record support you and your entrepreneurial goals.