Running a laundromat in the COVID-19 pandemic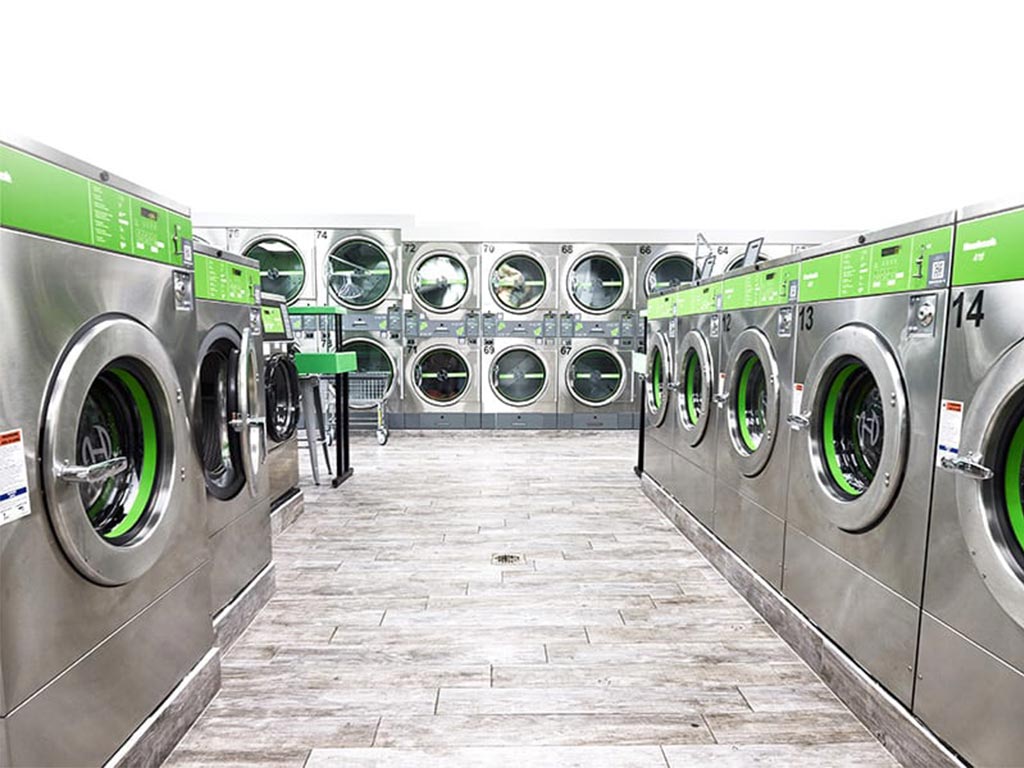 Never did Paul Hansen, owner of five Chicago laundromats, think he would be running a business during a global pandemic. Hansen has been operating all five of Su Nueva Lavanderia's southwest Chicago locations for the past 30+ years, with much success, and is the third generation of owners. However, he's had to make some operational changes due to social distancing recommendations and stay-at-home orders from the federal and local governments during COVID-19.
"I grew up in the business," Hansen said. "I did a lot of work – cleaning and maintenance."
After earning his undergraduate degree, Hansen continued working at Su Nueva Lavanderia, but eventually went into the private sector to work as an accountant for a few years. He said he just couldn't shake the feeling of wanting to return to the family business.
"I liked being my own boss," Hansen said. "It was a business I knew. I knew what was going on and I felt like it was the right move [to return]."
Prior to the coronavirus, Hansen said he didn't have a disaster plan in place because no one envisioned anything like this could or would ever happen.
"The biggest cause for concern for us before this was rising costs, especially of utilities and water," Hansen said.
All five Su Nueva Lavanderia locations are full-service laundromats, and even offer free transportation to and from the business.
"We've always been big on giving as much as possible back to the customers," Hansen said. While he couldn't estimate the number of customers each location serves in a week, Hansen said they have "a lot of traffic."
Since the social distancing regulations and stay-at-home orders have been implemented, Hansen said he and his staff have been able to continue all operations, including the transportation to and from the laundromat, with some modifications.
For example, if customers are using the transportation service to and from the business, they are required to wear masks and there is only one household allowed in the vehicle at a time. After each ride, drivers thoroughly wipe down the vehicle and even run a portable ozone generator for 15 to 20 minutes a couple of times each day, Hansen said.
On site, attendants are required to wear gloves and masks while working. Staff is instructed to regularly wipe down machines after use and regularly clean any other areas customers may visit. While seating areas were removed, customers are still able to use the folding tables, which staff disinfect after each use.
"We're constantly wiping, cleaning and steaming everything in our stores," Hansen said. "My staff have been great. They've been real rock stars."
Hansen said his customers have even taken some safety measures upon themselves and follow recommendations to limit the number of people in the locations by waiting in their vehicles.
One of the first days social distancing was recommended, Hansen said he arrived at work and saw a parking lot full of vehicles with people in them.
"I thought, 'uh oh, are all of our machines full?'" Hansen said. "Turns out, people were just waiting in their cars instead of inside the building to follow the social distancing guidelines."
At first, Hansen said the laundromats had safety recommendations, but nothing was required of customers. However, starting May 1, patrons of Su Nueva Lavanderia were required to wear a face mask if they can't socially distance. Hansen said it's hard to demand things of customers, but he doesn't want to risk his attendant's safety. To try and ease any contention, everyone who purchases a $25 wash card will get a free face mask.
"We do about 40 to 50 percent of our business by credit card so our attendants aren't having to handle cash," Hansen said. "That's helped a lot too." Across the five locations, Su Nueva Lavanderia has 55 total staff members, both full- and part-time. Overall, only a few people stopped working due to health and safety concerns.
"We're taking it day by day," Hansen said. "We definitely saw a drop in business in the beginning, but as the weeks go on, we're closer to only a 15 to 20 percent drop in business."
Although Hansen didn't experience the frustration many others did of searching high and low for toilet paper, he did have trouble finding a few items unique to his business.
"We just got a shipment of hand sanitizer, but we're having trouble finding any sort of dispensing unit," Hansen said. He added face masks were also a problem to stock early on. Hansen's wife and daughter made reusable masks for staff members from old t-shirts. Other than having to continuously re-order gloves, Hansen hasn't had trouble keeping supplies stocked.
To other laundromat owners, he recommends maintaining appropriate procedures and following what the Coin Laundry Association (CLA) recommends.
"Don't treat it like it's nothing, but don't go overboard," Hansen said. "There's a lot of good info out there and just be smart about everything."