Huebsch adds Payment Center to technology suite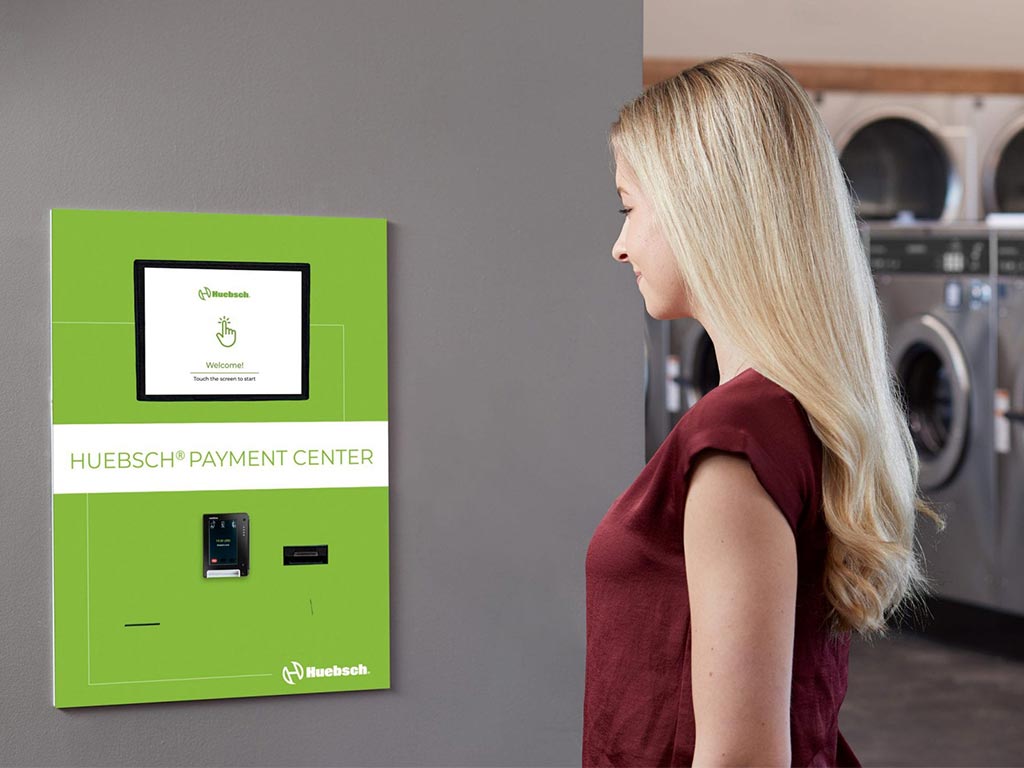 New tool offers exceptional flexibility to accept customer payments Huebsch, your smart laundry partner, announces a versatile new payment center to complement its suite of technology tools.
The Huebsch Payment Center gives store owners greater opportunity to appeal to all customer types with a variety of payment options. With the new tool, customers can pay with cash, credit card, Huebsch App, stored value card and mobile wallet. They can even pay by EBT (if the laundry is registered as an approved EBT vendor).
"If we have learned anything during the current crisis, it's that reducing touchpoints in the laundry helps create an overall safer environment," said Kathryn Rowen, general manager of the laundromat segment for Alliance Laundry Systems. "Having the ability to accept multiple forms of payment, including mobile apps, best positions a laundry for success during crisis times like this."
Customers can create an account and earn rewards points just like Huebsch App users. Best of all, the payment center is simple to use. Customers simply select their machine, cycle, any additional cycle modifiers and choose their payment method.
The Huebsch Payment Center integrates seamlessly with Huebsch Command and, through the cloud-based structure, gives owners access to payment center data, such as how much customers spend and how they are paying. Because the system doesn't require a card reader on machines, initial investment costs are kept low, as well as install time and ongoing maintenance.