EXSM Washer Model EXSM765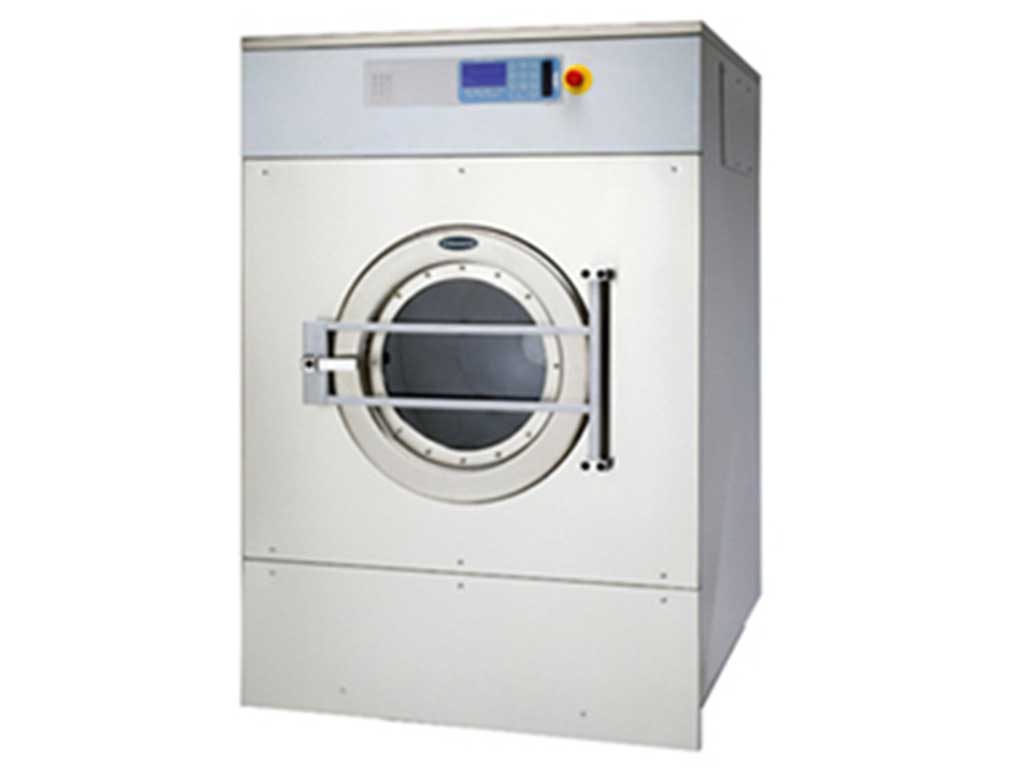 Garment Machinery Company, Inc. has been in business since 1939, and has been selling Wascomat/Electrolux machinery since 1960. The product design, integrity, and superior operation are what have helped grow our business and satisfy thousands of customers over the years.
The Wascomat EXSM Washer is one of the best 65lb washers in the marketplace today. Its features and superb efficiency are what makes it one of the most popular washer models geared towards an OPL setting.
The 65lb washer comes in two flavors:
Compass Control
Clarus control
For those companies requiring "special formulas" for their garments, the Clarus Control would be right for you as this type of Controller is extremely programmable and you would be able to create custom programs specific to your business.
The Compass Control is also feature-rich and developed for energy efficiency via customized wash programs that you can create. For example, you can decrease or increase the amount of water going into the machine.
The machine spins out at 300 G Force which will help out your dry time. This hard mount washer is something that should not missed if you are in the market for a 65lb washer.