Buy Used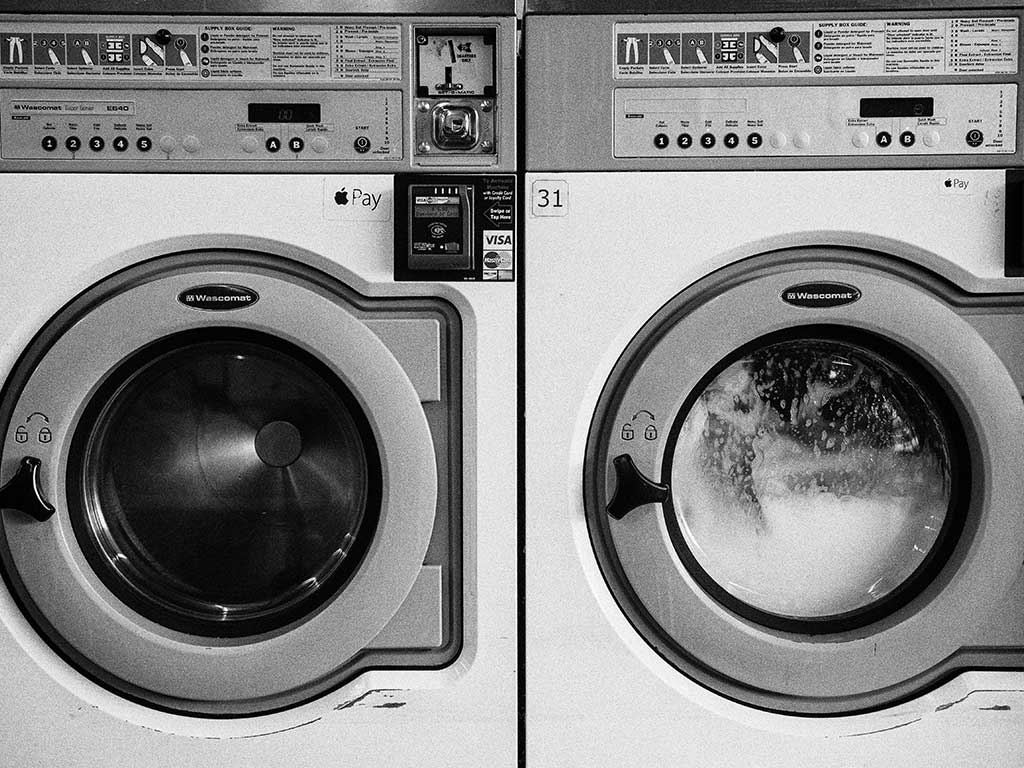 Buying Used: Maximize Your Dollar
In the used commercial laundry machine market there is no set price for a machine. However, the one area that is constant is a buyer's desire to maximize their dollar. If you calculate the costs of machine ownership; price, insurance, and depreciation, it becomes evident there is no better value than buying used. Not to mention, the extra amenities you have once desired are now affordable. It is also important to recognize that commercial laundry machines are built to last longer than ever, and problems that were prevalent 20 years ago now occur far less.
Finally, we would be remiss if we didn't point out the obvious that while purchasing a used machine is a great value choice, there is the pitfall of risk that is inherently associated with purchasing something used. Inspections can identify only so much of the issues and potential risks of a used machine, and it is always possible that additional work or payment may have to go towards maintenance and fixes on a used machine. Our advice is to stay informed because Knowledge is Power!
The Machine for You
Just like with a new machine, much of the research that is required can be done without ever leaving your desk. The internet is our best friend when it comes to searching a variety of information on potential used machines.
The hardest part is where to get started, so let us suggest that you do this by figuring out what body style you are going for first. Identify what your needs are by asking yourself a few questions. What type of laundry will be washed? What is the capacity of the washer and dryer that will be needed? Will it be a soft mount washer or a hard mount washer? What is the method of heating, gas, electric or steam? Are there any safety features? Also, take the time to evaluate your business. Are there any changes you are planning to make to your business in the near future? Information and preparation are the keys to a successful purchase.
One great place to begin your research is right here on LaundryDealer.com where you can design your searches based on your needs. LaundryDealer.com also provides a wealth of knowledge as we provide access to various model analysis. Consumer and expert reviews (coming soon) are available and should not be ignored.
After identifying the model or models you are interested in, set a firm budget. Setting a budget will allow you narrow your search to those options that are affordable. The age of a machine is also very important, as we suggest looking at machines that are not older than 8-10 years. Remember, this is a value purchase, any older than 8-10 years, and your value has a higher risk of diminishing.
Information and preparation are the keys to finding the machine that's right for you. Before you go look at any machines, make sure to research as much info as possible. There is no reason to waste your time looking at machines that don't meet your business needs. One important item to get is the machine Serial Number. The Serial Number is included in many online machinery listings. If it is not listed on the ad, make sure to get it from the seller. The serial number is the machine's road map and you will often be able to find out its history from the manufacturer using that serial number. We do have to point out that the internet is not always the end all, be all as fraud can happen occasionally. Please click on our Fraud Awareness Tips for some friendly reminders on what to be wary of when purchasing a machine online.
Count Your Dollars
Prior to purchasing any used machine, it is imperative to have a well thought out financial plan ready to go. Setting a purchase budget is one thing, but don't forget the other important elements such as insurance, maintenance, extended warranty possibilities, utility costs, and other items that can eat up money.
Additionally, LaundryDealer.com offers tips on financing a new machine and can also put you in touch with lenders.
When going out to look at used machines, the following information is helpful to have:
Multiple price quotes
Pricing information for your current machine just in case trading-in is a possibility
Your credit report
Machine loan pre-approval information
Insurance quotes for your chosen model
Extended warranty quotes
Something to write on so you can take notes on the inspection
Viewing the Machine
First, set up a formal appointment. If you want the seller's undivided attention, call to schedule a time to meet. While you have the seller on the phone, check your work. This means confirming the information you currently have on their listed machine. If something can't be confirmed, you may decide you don't want to work with this seller or view their machine. Clarify that the maintenance records for the machine are available. Lastly, see if you can find out why the seller is selling. Make sure they have a legitimate reason and they are not just trying to unload their garbage on someone else, namely you.
Now, you are examining the machine. Do a complete inspection, interior and exterior. Anything you find can be used against the seller's asking price. If you can get a service technician to go with you, fantastic! This will only add to your confidence in your decision. One tip we can give you is to examine the area where the machine is normally being used; a stained pad underneath the machine may be a warning sign that the machine has a potentially problematic fluid leak.
A machine's Serial Number will also come in handy during your initial inspection. It is commonly displayed on the back of the machine and it may also be located inside the machine door, or service panel depending on the particular model. Find out all the places where the Serial Number should be located and see if they match up — mismatched Serial Numbers are a telltale sign of mismatched parts.
Here are some additional questions you should be asking during the inspection of a used machine:
Does the machine have enough capacity to do the loads my business requires?
Does it have the amenities I am looking for?
Does it run smooth in all of its cycles?
How does the drum turn empty?
Are the exterior controls and displays easily accessible and readable?
Time to Negotiate
As we stated previously, information and preparation is the key to making your life easier, and it certainly will give you the ability to negotiate with confidence. Come to the negotiating table with knowledge of current market prices for the used machine you are interested in, and of course the machine's asking price. Don't be afraid to begin the negotiation with a low offer, and be firm on how high you are willing to go. Do not go above your pre-determined ceiling unless you are certain that this used machine is providing you a higher quality than similar available machines. Spending slightly more now can save money down the road if the quality is there.
At any time during the negotiation of the machine you start to feel uncomfortable with your purchase, or the seller, walk out. Just because you are negotiating the price of a machine does not mean you have to buy that machine. There are many more machines and sellers out there to choose from.
Finalizing the Deal
A final inspection of the new machine and paperwork should be conducted. Make sure everything you have been promised is in writing. Once the paperwork is signed, you will have no leverage to go back and force a seller to live up to a verbal promise. If everything checks out, it is time to finalize a deal you can be proud and confident in. You are paying the price you wanted. You are receiving the best value for your dollar. You now have a new machine to introduce to your commercial laundry business. Congratulations!